Children from Cambodia donate 5,000 masks to China
Chinaculture.org | Updated: 2020-02-12 11:49
Cambodian Sinologist Munyrith Chea launched a mask donation to China at the Cambodian Office of the Yundi Behavior and Health Center. The event soon received about 5,000 masks from 86 local families within 10 days.
These families include children who have recovered from congenital heart disease thanks to the free treatment from the Fuwai Yunnan Cardiovascular Hospital in Kunming, capital city of Yunnan province. Doctors and volunteers from the hospital have gone to poverty-stricken areas in Cambodia on seven trips in the past two years. 86 Cambodian children have also received surgeries in Kunming.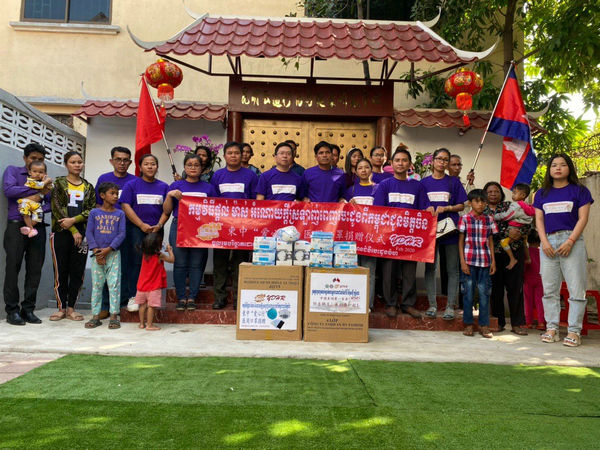 One boy, Toutorn, bought 100 masks and brought them to the center after two days' travel from his hometown. Though he is still in recovery, his weight has risen to 34 kilograms from 25. Now, he is able to go back to school.
Luo Zhi, the director of the center, was moved by the boy and his family, as the masks cost Toutom 20 dollars.
"The boy's mother is the main breadwinner whose salary is less than 100 dollars a month. 20 dollars is not a small expense to the family, yet they didn't hesitate," He said.
Toutorn's mother expressed her sincere thanks to Chinese doctors in a video filmed for the donation.
"I want to repay them. They cured my boy. I hope these masks can help them," she said.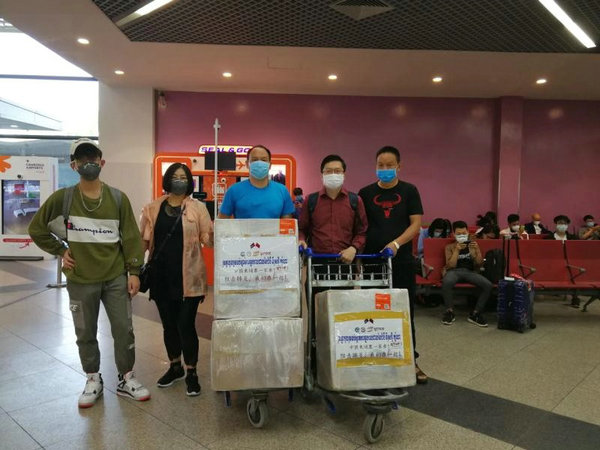 A parcel of carefully wrapped masks came from seven-year-old Ban Chunsocheata, who brought the donation with her mother after a 7-hour journey.
"It is Chinese doctors who saved my child," the child's mother said.
Many Cambodian families also cheered Chinese people on in the fight against the coronavirus outbreak through videos.
"We are very thankful to the Chinese doctors, as my child received pretty good treatment in the hospital in Yunnan. Sorry for this epidemic in China. We believe everything will become better," one of the parents said.