Trump's flagged health cuts raising alarm
By ZHAO HUANXIN in Washington | China Daily Global | Updated: 2020-02-13 09:10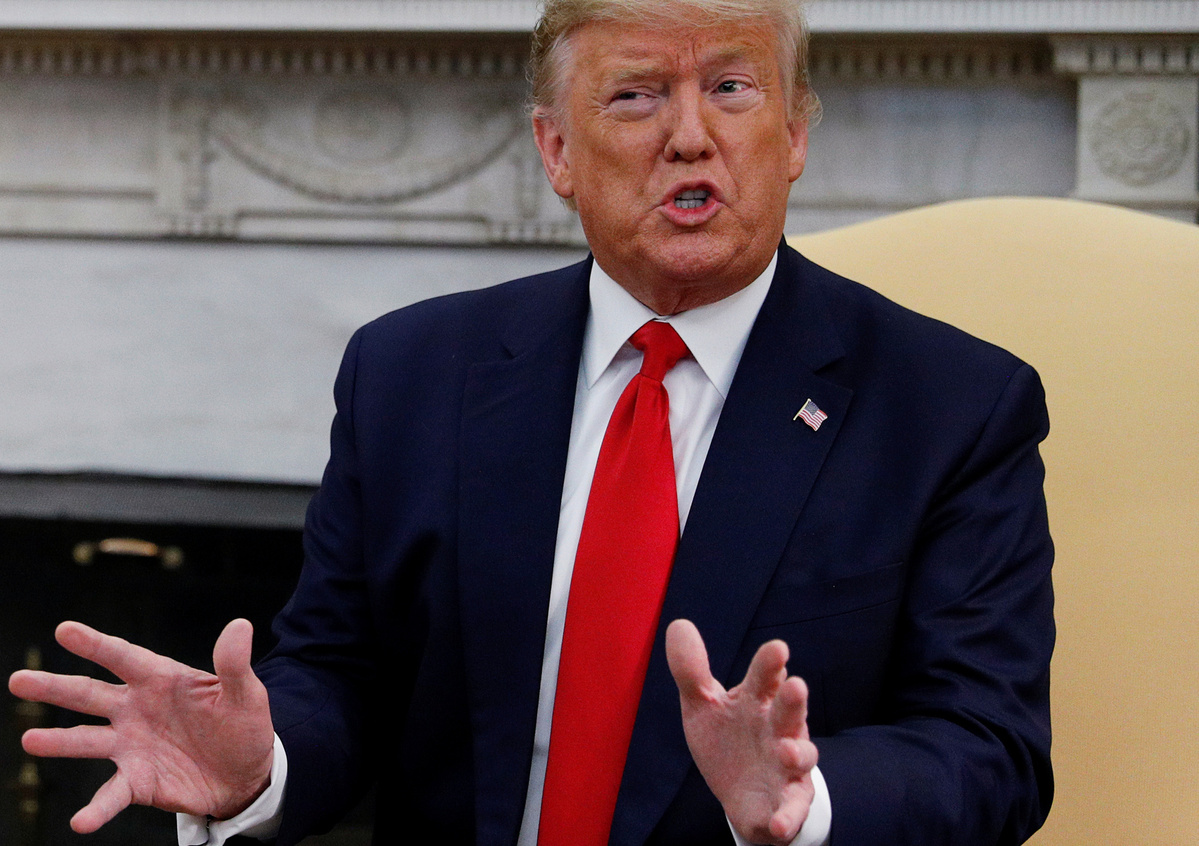 The steep cuts to global health funds proposed in the US government's 2021 budget could undermine global efforts to fight future epidemics but will likely be rejected by Congress, several experts and US lawmakers said.
US President Donald Trump unveiled a $4.8 trillion election-year budget plan on Monday that reflects his administration's priorities in spending negotiations for the 2021 fiscal year, which runs from October 2020 to September 2021.
Under the proposed budget, US funding for global health programs would drop to $6 billion in fiscal 2021 from the $9.1 billion Congress allocated in fiscal 2020.
The proposal would also cut funding to the World Health Organization by 53 percent, according to US media reports.
The announced budget cuts come at a time when global health systems are on high alert as they respond to the novel coronavirus threat, which has infected more than 45,100 people worldwide and killed at least 1,100, mostly in China. The WHO has sent an expert team to China to collaborate with local experts to tackle the viral outbreak.
The coronavirus has now been officially named by the WHO as COVID-19. There are 13 confirmed cases of the virus in the US so far.
"I certainly don't agree that this is the time for a budget cut on global health programs," Jennifer Bouey, a senior policy researcher with RAND Corp, told China Daily on Tuesday.
The US Global Leadership Coalition also said that as the coronavirus continues to surge, it's "pretty incomprehensible" to consider cutting 34 percent from the country's global health programs.
"A disease threat anywhere is a disease threat everywhere," it said on Twitter. "Check out this graphic-pretty clear why Congress will reject the Administration's global health budget proposal! Because it's bad for America," Liz Schrayer, president and CEO of the nonprofit organization, tweeted with a graphic reflecting the US' global health program funding in recent years.
The proposed budget is expected to face rejection by the Democratic-controlled House of Representatives and by Democrats in the Senate.
"Everyone knows the latest Trump budget is dead on arrival in Congress," Sheldon Whitehouse, a Democrat on the Senate Budget Committee, said on Monday.
"It's hard to comprehend. Their response to Coronavirus is to literally RAMP DOWN efforts to fight Coronavirus. A 34-percent cut would mean massive layoffs of the people who are trying to stop pandemic diseases from hitting the US," tweeted Chris Murphy, a Democratic senator, commenting on the proposed budget cuts.
'Passing reference'
Cal Jillson, a political scientist and historian at Southern Methodist University in Dallas, Texas, said the Congress usually finalizes the budget with "only passing reference" to what the president has proposed.
"So the president's budget proposal must be seen as a rhetorical and political document, even a campaign document, rather than as a real statement of US budget policy for 2021," Jillson told China Daily.
As the Congress reshapes Trump's budget proposal, especially with the COVID-19 outbreak on its minds, US funding for the WHO will likely remain unchanged, or, if cut, it will be cut by a much smaller amount than what Trump proposed, he said.
Jillson noted that Republican presidents frequently propose cutting foreign aid, but Democrats and some Republicans in Congress always resist, adding that if cuts are made they will be modest.
Douglas H. Paal, an Asian studies expert at the Carnegie Endowment for International Peace, said the 2021 budget is a political statement designed to appeal to Trump's base, not a serious legislative proposal. "It does not make sense, and Congress will not treat this draft budget seriously. It will continue funding," Paal said.